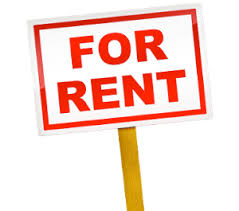 Rent a gent or a relationship?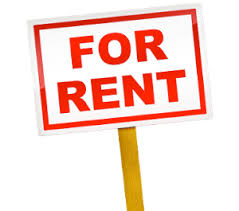 The first time I brought up the argument that it was becoming easier to rent a gent than engage in a relationship among my friends they laughed over it but after I laid down my points they were not laughing anymore. They suddenly discovered it was a dire situation we were drifting.
My name is Angela, and I am a science student in my penultimate year at the university. I have been observing the trend for some time and curiosity led me to have a closer look at statistics. I know this was not professional, but some of my friends were part of my test subjects without knowing it. However, on second thought, I think people are more inclined to give unbiased information in such situations.
"Why do you think so?" Francesca asked with a funny face.
"I went through the statistics of one of e the rent a gent service providers. Then I carried out some oral interview. I even went ahead to place my finding side by side with the number of failed relationships and marriages. There is a correlation between them all".
"I think technology is has a place in this. Negatively this time."
"Babe, throw more light on this. I am getting more confused," Meg who has been quiet said. Her face was creamed with her frustration for not understanding the topic.
I went further to explain to them. You see, the rise in social media was the fall in offline relationships. I am guilty too. Sometimes. You are out on a date, and the guy is talking to you, and you are chatting with some other guy on the phone. I do that especially when the guy I am out with on a date is boring.
On the contrary, when ladies go for rent a man, they are usually more committed – probably because they have their money at stake. That is the ugly path relationship is going. The level of investment determines the level of commitment to a relationship in recent times. And, in most relationships, the girls rarely invest anything –, particularly at the onset. This explains why first dates are usually useless.
Subsequently, the interest of the lady for the guy may grow organically but certainly not with the first dates anymore. Personally, I don't want to be in a relationship especially after my last experience. I loved the guy, and I couldn't help but fantasize about us together most of the times.
One day, he told me he would be travelling for business. I kissed him goodbye and reminded him how much I loved him. The next day I was in the mall trying to get some supplies for the home when I spotted him with another lady. I hid from their sight. It was the most devastating moment of my life.
It was a friend who introduced me to rent a man service. At first, I didn't think anything could give the kind of feeling and completeness and male companionship of a relationship – but I was wrong. The guys at rent a gent are professionals. For the little time, you would spend with them together; you can't help but feel as if they were your boyfriends.
In this case, you know from the onset that they would leave the moment their time was up, so, you don't feel heartbroken when it happens. You also understand it is their job to provide companionship for their clients, so you don't get jealous when you see them with another lady.
I think if relationships are better defined from the onset, it could help eliminate some of the bitterness that arises from it – unfortunately, I doubt relationships will ever get to that level.
Rent a gent has also improved tremendously over the years. The process of hiring is becoming easier and easier with the advancement in technology. Some of them even have apps that you can flip open and make your selection rather than roaming aimlessly on the Internet.
The aim of technology is usually to make life easier. And since more people are increasingly becoming glued to their tablets and smartphones, they tend to see more and more of these services as ads and popups. Pushed by the curiosity of the human mind, they may one day give it a try – and one try is enough to get you addicted particularly if you have had several bad relationships in the past.
As the distrust of guys by girls continues, I predict a steeper gap between those who would rather rent a gent than go into a relationship to increase. Nobody wants to go through the tumultuous experience of heartbreak. Trust me, if ladies are aware of even the slightest chance of having a close male companion whom will not give them emotional problems, they will happily gamble it.